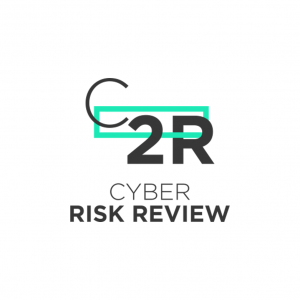 C2R
Optimize the cost and productivity of cyber risk analysis remediation
Cyber risk analyses are tedious, poorly understood and fraught with bias. Our Cyber Risk Review AI solution provides an internationally recognized framework to frame analyses and kill biases in order to automate the risk treatments while minimizing costs and ensuring action plan monitoring.
Benefits for your risk management teams
Framing and comparison of risk analyses at any scale
Cost-based optimization of target risk levels
Upstream vulnerability detection and downstream action plan monitoring.
C2R Dashboard CISO view
A customized & adaptable dashboard
View cyber risk management at a quick and easy glance:
Manage your risk reduction action plans
Keep an eye on your budgets
Follow the progress of your risk analysis campaigns as a whole
Visualize your IS exposure to attacks and regulatory penalties
Visualization of MITRE attacks
An internationally recognized framework
Be framed by international standards to prevent attacks at a global level:
Comply with the requirements of the ISO27005 standard
Take into account the industrial attacks of the MITRE standard
Consider attacks contextualized to your organization with MITRE
Stay informed about your software vulnerabilities with the CVE scan
Vision of an AR graph
Organize your analysis in an exhaustive way
View the risk analysis workshops in an exhaustive graph:
Stay in control of the 5 automated risk analysis workshops
Explore the branches according to their relevance
Define the best stakeholders per workshop
Keep a global view of your analysis at any time
Choose the depth and level of detail of your analysis
View of risk matrices (current, objectives)
Optimize your risk reduction action plan
Choose your risk criteria, the tool optimizes them accordingly:
Select the desired likelihoods for each killchain
Compare different analyses according to risk objectives and costs
Define your favorite action plan
Integrate the costs to the action plan and to the Cyber budget
Cyberbot
Cyberbot is a complementary tool to help detect vulnerabilities in IT systems. This bot allows:
Identification of vulnerabilities based on an IT asset inventory even with poor data quality
Enrichment with Severity score and description of vulnerabilities
Impact analysis of the vulnerabilities in your business based on the scope, location, type of vulnerability, etc
Generation of automatic and real time dashboarding reports
Development of customized interface based on the information and flow required
SaaS solution hosted and maintained by Sia Partners Teams
Time Savings and better risk management
Fully customizable solution that companies can manipulate and change based on their own needs
Light solution that does not require any agent installation but uses existing inventory databases in-house
Low capital investment compared to other vulnerability management solutions
Sia Partners processes your personal data in order to respond to your request for contact and information. You have rights over your data. For more information, please consult our
Data Protection Policy