JoOb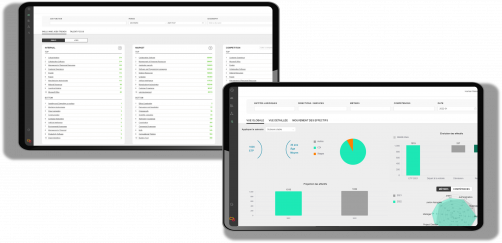 Our AI solutions dedicated to the HR function
Functionalities
Use AI to activate your data

Data must be used wisely to support decision-making, enable anticipation, and also optimize costs.

Since HR data is often insufficiently exploited, our joOb AI solutions offer the possibility of unprecedented analyses and correlations.
What tools are available?
Job Observatory

Leverage data from job postings on the Internet, using NLP techniques to analyze labor market trends at skill and job level.

Predictive management

Build and analyze the impact of resource projection scenarios supported by historical developments. These scenarios and projections are a significant lever to adjusting your HR strategy. Get an analysis of internal and external mobility flows and optimize the actions to be implemented to meet your objectives.

Mobility

Identify the most suitable profiles for a job offer or project based on their skills and experience.

Talent management

Evaluate employee profiles to direct them towards the most relevant offers and training. This solution for identifying the reasons for resignation detects employees most at risk of resigning.
Request a demo
Request a demo
Are you an expert? Login