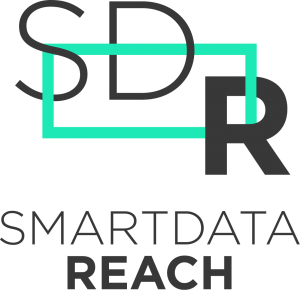 Smart Data Reach
Your data are more valuable when confronted with the outside world
Thanks to its advanced matching technology, Smart Data Reach enables you to optimally enrich your data by using the large amounts of data available on the Internet, in order to enrich your company's operational processes and optimize your activities.
Improve your customer knowledge to rethink your operational activities:
- Better communication campaigns,
- Controlled and optimized collection processes,
- Reinvented, adapted and optimal pricing
Our methodology to enrich your database
We collect all the public data available (on the internet in particular)
We structure it, clean it and restore it,
We reconcile this data with your database using a personalized reconciliation key adapted to your context (it can be the email, the domain name, the IP address, or all three at the same time if necessary!).
Data around companies, for a B2B enrichment
Company's ID,
Activity of the company,
Company's turnover.
Data about your individual customers, for B2C enrichment
Age range,
Estimated median income and activity rate,
Socio-professional category.
Data around buildings / cadastral data
Existence of a swimming pool,
Surface of the gardens and cadastral surface of the building,
Estimate of the living area.
Weather and resilience data
Pluviometry, exposure to sunlight,
Meteorological record,
Risk of flooding.
Employment data
Number of jobs in the region,
Average salary per type of job,
The most sought-after professions.
Sia Partners processes your personal data in order to respond to your request for contact and information. You have rights over your data. For more information, please consult our
Data Protection Policy