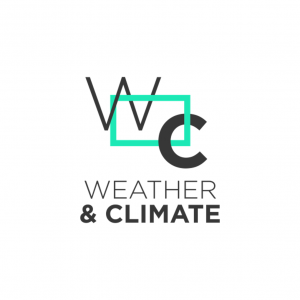 Weather & Climate
Control your weather sensitivity and climate risk
Climate and weather conditions have a major influence on many companies, both in terms of commercial results and customer satisfaction. It is thus crucial for them to integrate these parameters into the analysis of their business data, and their operational processes.
The Weather & Climate product features
Base:
35 meteorological variables (temperature, irradiation, cloudiness, humidity ...)
40 years of historical data available
About ten numerical climate models from national and international meteorological organizations (AROME, ARPEGE, GFS, CFS, ERA ...)
Our products :
Operational forecasts adapted to always provide a better quality composite forecast (up to D+14)
Medium-term scenarios integrating the risk linked to climate change
- Our tool collects commercial data (revenue, demand, etc.) and weather data (wind, rainfall, etc.)
- It then correlates weather and business data via machine learning
- Integrate our prediction functionality directly into your processes to manage your short-term operational activities (D+3-4), define probabilistic scenarios for D+15, and integrate climate change into your long-term strategy
Weather and climate affect human behavior, with a direct impact on business results (e.g., foot traffic, consumer behavior and demand, supply chains, distribution, construction activities).
The Weather & Climate tool integrates a multi-dimensional scientific framework to identify and understand the parameters that drive the dependency of a company's activities on weather conditions
Examples of weather-dependent issues:
- Energy & Utilities; "Optimize energy forecasts for consumption and production, especially of renewable energy"
- Insurance "Pricing a risk premium for natural disasters
- Transport & Industry; "Adapting schedules during peak periods in case of bad weather".
- Retail; "Adjusting stocks according to customer demand".
Sourcing:
Improve supply management with accurate demand anticipation, especially in the energy and tourism sectors.
Planning & Resources
Anticipate exceptional events to improve crisis management, including the planning of response teams and call center staffing.
Retail
Optimize the management of your distribution network in the medium term, including inventory management and merchandizing
Consideration of perspectives
Quantify the local impacts of climate change on tourist locations or cultivable areas.

A major player in the construction industry
We used the modules of our Weather & Climate solution to create a tool that allows the Technical Directors of the different regional agencies to estimate the costs and deadlines of the construction sites very early in the life cycle of an operation, based on a minimum of information. A good estimate before the project even starts will allow the Technical Directors to make decisions on the selling price and the commitments in terms of deadlines so as not to be caught short on the financial margin or the respect of the const

A major player in mountain tourism - Snow forecast
Development of a tool allowing a major player in the tourism industry to use data from intelligent sensors to monitor weather conditions and optimize the production of artificial snow.

A major player in Utilities - Leakage prediction
We assembled the modules of our Weather & Climate solution to develop a tool for predicting leaks on the distribution network, and to optimize the interventions of maintenance teams.

A major energy player in Europe - Demand and production forecasting tool
We developed a short-term demand forecasting model for our client, an integrated generation forecasting model, and integrated demand and generation to provide a "complete view of the grid."
Sia Partners processes your personal data in order to respond to your request for contact and information. You have rights over your data. For more information, please consult our
Data Protection Policy