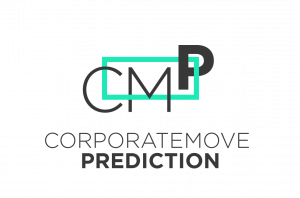 Corporate Move Prediction
AI in the service of commercial targeting
The average frequency with which companies move is 3-5 years.
Our AI solution allows you to take advantage of this strategic event, by calculating the probability of your prospects moving, allowing you to feed your sales teams with qualified leads.
An end-to-end framework for sanctions filtering tools audit
Define your prospecting perimeter (geography, business sector, etc.) to analyze and track your target prospects.
- Search engine with filters
- Distribution of leads according to different analysis axes
- A detailed table of the establishments concerned
Get all relevant information about your target companies to prepare your sales approach.
- The probability of moving your lead calculated by our scoring model
- The ranking of your lead in your CRM database
- Detailed information on the company (sector of activity, workforce, managers, length of service, SIRET history)
- Precise contact information for the company, including email addresses
Use graphs showing the evolution of major financial indicators (sales, results, employees) to better understand the recent context of your target companies. Use this contextual information to build your sales pitch as part of your prospecting process.
Get all relevant information about your target companies to prepare your sales approach.
The details of your leads, their moving score (calculated via the turnover, results, staff, length of lease, etc. . ) their classification and the history of commercial actions
- Rules for assigning leads to your teams (activity and geographic perimeter, minimum score threshold, number of leads per consultant, treatment of leads already investigated, etc.)
- Personalization of the number of employees and perimeters of your teams for a personalized and updated assignment
Prospecting less
Division of time dedicated to prospecting by 5*.
Average figure observed with our clients
Qualified lead
Pre-qualified leads with 2x the chance of moving in the short term
Generate more revenue
A 95%* increase in sales
Average turnover observed with our customers

Facility management player
Identification and scoring of high-quality leads for a defined geographic and sectorial scope.
For a Commercial Real Estate Broker
On premise solution including an advanced probability scoring model and fully automated leads distribution engine.
Sia Partners processes your personal data in order to respond to your request for contact and information. You have rights over your data. For more information, please consult our
Data Protection Policy