Corporate Move Prediction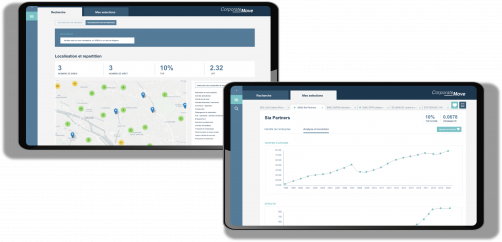 AI for sales targeting
The average frequency with which companies move is 3 to 5 years. Take advantage of this strategic event! We feed your sales teams qualified leads by calculating the probability of your prospects moving.
Functionalities
AI for sales targeting

You define your prospecting perimeter to analyze and follow your target prospects.

You define your prospecting perimeter: 

Geographical,
Activity sector,
Size,
Seniority etc.

Anticipate and target

Our solution provides all the relevant information on your targeted companies in order to optimize your commercial approach

Probability of relocation
Financial and economic performance
Sector of activity
Workforce
Managers
Seniority of the establishment
History of SIRETs
Contact details of prospects etc.
What our customers appreciate:
Pre-qualified leads

Pre-qualified leads with 2x the chance of moving in the short term

Improved results

A 95%* increase in sales

( *Average figure observed with our customers )

Improved efficiency

Division of time dedicated to prospecting by 5*.

( *Average figure observed with our customers )
Request a demo
Request a demo
Are you an expert? Login