Smart Data Quality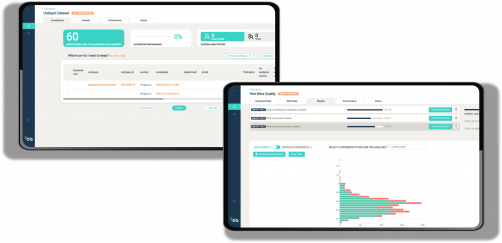 Improve your data quality
Let AI detect your duplicates, clean, complete, and enrich your data within a single solution.
Functionalities
Increase your data quality

Find all the data quality features:

Deduplication
Outlier detection
Normalization on a sizable functional perimeter (address, bank details, customer details, etc.)

Leverage the power of machine learning

Let AI adjust processing to your context and optimize your automatic processing with the annotation tool.

Turn your data into opportunities: enrich it with other sources of information (internal data, open data, etc.) to better target your prospects or interventions, imagine new offers, develop operational performance, etc.
Have a look at Smart Data Quality
Mobilizing your data has never been easier
Better accuracy

Diagnostic accuracy of 95%.

Optimized integration

Data quality processing is generated in a few clicks and natively integrating your business rules

A full interfacing service

Compatible with your existing tools

THEY TRUST US
UTILITIES COMPANY

We cleaned up the customer database as part of a CRM migration by deploying Smart Data Quality, a solution by Sia Partners, on AWS Cloud.

ENERGY DISTRIBUTOR

We enriched customer data with Open Data to refine customer segmentation.

GAS SUPPLIER

We enriched their data with those of social landlords to identify social housing and prioritize the maintenance of connections on its network.

WATER NETWORK OPERATOR

We enriched customer data with median incomes, household composition, and garden sizes to better understand water consumption and design new service offerings accordingly.
Request a demo
Request a demo
Are you an expert? Login