Sanction Challenger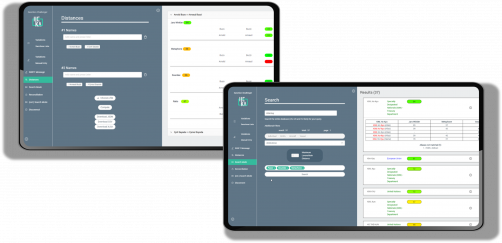 Ensure the robustness of your sanctions control process
Fines for non-compliance with financial penalties can reach up to $400 million. To protect against this, our AI solution tests the effectiveness of your filtering tool by automatically creating test cases and setting up easy and responsive investigation processes.
Functionalities
Audit your filtering tools

Audit your sanctions screening tools against the major lists (US, EU, UN) by generating test cases based on name variations.

How to proceed?

Manually test entries using a search engine that mimics the behavior of a penalty filtering tool.

Analyze the delta between your tools' results and the results obtained to identify the types of variations that your tools struggle to detect. Use remediation plan suggestions.
FACTS & FIGURES
A wide automation

Automate 90% of the tasks associated with the sanctions audit.

A wide coverage

Coverage of all major international sanctions lists.

One centralized HUB

Centralize processing and reporting to create an audit trail.
Request a demo
Request a demo
Are you an expert? Login