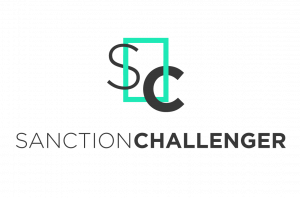 Sanction Challenger
Ensure the robustness of your sanctions screening process
Penalties for non-compliance with financial sanctions can reach $400 million in fines. Our AI solution eliminates uncertainty around sanctions monitoring by automating the creation of test cases, facilitating the research process, and allowing you to test the effectiveness of screening tools
Save time by automating 90% of tasks
Exhaustive coverage of  11 sanctions lists that updates automatically
Boost productivity with the automatic creation of 10,000 test cases
La vitesse de traitement de Sanction Chalenger permet d'analyser des milliers de correspondances antérieures générées par l'outil de filtrage des sanctions afin de détecter les faux positifs et négatifs potentiels, ainsi qu'une décomposition complète de chaque correspondance afin de mieux les comprendre.
Benefits for your compliance team
Test case generator
Define your test cases (parameters, complexity, message type) and run them to analyze your results:
Automatic name variation generator (based on international sanctions lists or on names entered manually)
SWIFT message generation
Distance function: calculate the similarity of two texts or names using 3 standard algorithms and 1 similarity score
Automated Reconciliation
Complete your sanctions screening audit by analyzing the delta between the expected results of the sanctions monitoring tool and the actual results:
Automatically reconcile alerts for false positives/negatives 
Generate a report with the top 5 guidelines to implement
Toolbox
Evaluate your screening tool and determine improvements to better detect risky transactions: 
A report and dashboard highlighting variations that did not raise alerts
Automatic recommendations to help you fine-tune your tool for better detection
Client in the Banking sector in the US
Validation/testing of Sanctions Systems in order to be in compliance with NYDFS 504 regulation, leveraging on the Sanction Challenger solution.
Client in the Banking sector in the US
Sanction Challenger solution is used as part of Internal Audit testing on eGIFTS Sanction Filtering Module, and a detailed assessment of the fuzzy logic algorithm.
Sia Partners processes your personal data in order to respond to your request for contact and information. You have rights over your data. For more information, please consult our
Data Protection Policy