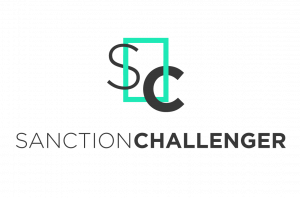 Sanction Challenger
Ensure the robustness of your sanctions screening process
Penalties for non-compliance with financial sanctions can reach $400 million in fines. Our AI solution eliminates uncertainty around sanctions monitoring by automating the creation of test cases, facilitating the research process, and allowing you to test the effectiveness of screening tools
An end-to-end solution for the auditing of sanctions filtering tools
The tool relies on the main sanctions lists (USA, EU, UN), which are retrieved and historized daily, to generate test cases based on name variations (typos, missing letters, case, spelling errors,)
- Flexible configuration (variation complexity, lists considered, evaluation date, name distance metrics)
- Fully configurable outputs (excel or SWIFT messages)
- Distance function: calculate similarity
Conclude the audit of your sanction screening module by analyzing the delta between the expected results of the sanction screening tool and the actual results:
- Sanction Challenger automatically generates a report outlining potential false positives and negatives, indicating the types of variations that the sanction screening tool struggles to detect, and suggesting guidelines to implement.
- Generate a report with top 5 recommendations to implement
The tool is complemented by a ToolBox to take the analysis further, with the ability for teams to review and understand the results.
Our search engine mimics the behavior of a penalty filtering tool to manually test entries, and our name distance calculator breaks down how names are processed by different algorithms to generate alerts.
We are convinced that involving the entire company is a key success factor in a data quality approach
Promote synergy between the different teams for your projects thanks to a collaborative environment. Choose the relevant stakeholders to intervene on your projects.
Benefits for your compliance team
Increase productivity and save timE
Generate thousands of test cases in a few clicks
Automate 90% of tasks related to sanctions screening auditing
Be exhaustive
All major US & International sanctions list are covered
Historization of the sanctions list to perform point-in-time analysis and review passed periods
Centralization & Audit Trail:
Centralize processing and reports to create an audit trail
Immediate understanding of the alerts generated
Centralization of similar alerts
Classification of alerts by order of importance
Client in the Banking sector in the US
Validation/testing of Sanctions Systems in order to be in compliance with NYDFS 504 regulation, leveraging on the Sanction Challenger solution.
Client in the Banking sector in the US
Sanction Challenger solution is used as part of Internal Audit testing on eGIFTS Sanction Filtering Module, and a detailed assessment of the fuzzy logic algorithm.
Sia Partners processes your personal data in order to respond to your request for contact and information. You have rights over your data. For more information, please consult our
Data Protection Policy